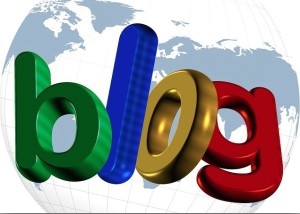 If you're actively running a blog, whether it's to promote your business or support your personal passion, chances are you want it to be successful. You want a high search engine ranking, a loyal readership, and some return on your investment—whether that's increased visibility and profits for your business, or a revenue stream that buys you more than a cup of coffee every month.
While there is no "secret" to being a successful blogger, there are common habits shared by every blogger who's living the dream. If you emulate these habits, you're likely to find yourself with a growing blog that's on track to reach your definition of success.
1. Successful bloggers love what they do
The idea that being passionate about your particular subject fuels success is such a cliché that many people have stopped considering it. Passion is supposed to be a given—of course you're passionate about your business (or you wouldn't have started it) or animal shelters, or vinyl records, or nanotechnology (or you wouldn't be blogging about it). But do your readers know how passionate you are?
For successful bloggers, that passion shines through in every post, on every social media account, and with every guest blog or article. Your core readers will share your passions and love coming back, again and again, to find out what else you have to say.
2. Successful bloggers blog a lot
Once again, this "secret" should be obvious—but many bloggers don't realize just how important it is to be prolific. The first benefit to writing a lot of blog posts is that the act of writing makes you better at it. The more you write, the more your craft will improve, and the higher quality of your writing draws in more readers.
Another advantage of prolific bloggers is on the search engine front. The more content you have, the more frequently your blog is indexed by search engines—and a continual supply of fresh content also gives more algorithm weight to your posts. Every time you post something new, search engines consider it more important. It's a cumulative effect.
Finally, regular blogging—whether your schedule is daily, Monday through Friday, or just one or two posts per week—tells your readers that they can expect new content at certain times. This makes them more likely to come back and find out what's new with you.
3. Successful bloggers are concise
With this habit, keep in mind that "concise" doesn't necessarily mean "short." You don't have to restrict your blog post length to tweet-sized comments in order to be successful—in fact, long-form content can boost your search engine rankings and conversions (or subscription rates).
So, what is concise? It means making every word count, leading with a killer intro, and arranging content in an easily digestible format.
Successful bloggers mix long-form and short-form content, and break up longer content with short paragraphs, intriguing subheads, and bullets or numbered lists. Concise content delivers what readers are looking for without the fluff, in a way that keeps even 1,000-word blog posts engaging and fast-moving.
4. Successful bloggers stick to the plan
Blogs that are scattered, random musings on whatever the author happened to be contemplating that day rarely succeed—unless it's the blog of a celebrity or notable industry guru, who can get away with saying anything because people will hang on their every word. For the rest of us, the path to success involves choosing a topic and sticking to it.
The best bloggers will relate everything to their core topic, even if it seems to be about something completely unrelated at first. What's more, successful bloggers have a long-term plan, and they don't let minor details get in the way of the big picture.
5. Successful bloggers are always learning
The biggest reason there are no secrets to blogging success is that things are always changing. There are always new rules, new formats and platforms, changing audience tastes, new SEO strategies, and myriad factors that grow and evolve along the digital frontier.
Successful bloggers love to learn and try out new things. It keeps things fresh for their audience, and interesting and challenging for them. They're always on the lookout for the next big thing—and they're willing to evolve with the times.
So if you're passionate, willing to work, and ready to plan for now and the future, you can be a successful blogger. What habits have you found most effective for growing your blog?