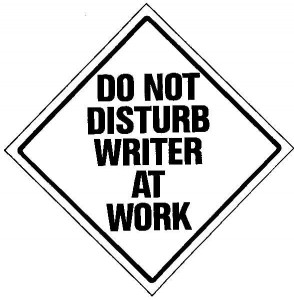 The key to succeeding as a freelance writer is developing good habits. Emulating the strategies used by seasoned freelancers can help you build a thriving career and keep it going strong, day after day.
How do top-performing copywriters make a living doing what they love? Here are some common habits shared by writers who consistently land quality clients, earn good money, and enjoy life as a free agent.
1. They write
This is the most fundamental habit for success. Freelance writers write. They write just about every day—not just because they have to, but because they want to. They enjoy writing, and would continue doing it even if they weren't getting paid (although payment is, of course, preferred).
2. They ignore the myths
There's a common, glamorous image of freelance writers as people who lounge around in their pajamas all day, except when they're taking their laptop poolside or to the beach. But successful copywriters take their profession seriously, just like any other job. You have to get up, get dressed, and report to work every day.
(That's not to say you can't knock out assignments in your pajamas sometimes. After all, one of the greatest benefits to freelancing is the flexibility. Just don't make it a daily habit.)
3. They have a space
It takes a tremendous amount of discipline and concentration to work "anywhere." Sure, it's possible to write in a coffee shop, or your bedroom, or even a park bench—but the effort it takes to sustain yourself with so many distractions often isn't worth it.
Successful freelance writers have a designated workspace. It might be a home office, or a converted closet, or just a corner of the living room or kitchen. But wherever it is, it's where they work, and their productivity benefits from using this space consistently.
4. They start early
Mornings are typically the most productive time of day. Successful freelancers know this, so they get going early to capitalize on that time and put a dent in their to-do lists. If you have productive mornings, you can give yourself a break in the afternoons and spend less time working every day—while still getting more done.
5. They're always marketing
For most people, the art of pitching doesn't come easy. But self-marketing is an essential skill for a freelance writer, and those who succeed in this industry understand its importance. You ARE your business—and if you don't promote yourself, no one will.
Incorporate marketing into your daily freelance life, even if it's just making sure you send at least one pitch to a new client every day. This is how you reach the point where clients are coming to you, instead of the other way around.
6. They change what isn't working
Who says "no" to paying jobs? Successful freelance writers. They know when to let go of assignments that aren't paying what they're worth, or clients who are too demanding and diva-like to be worth their time and effort. When you let go of the obligations that cut into your time, you're free to focus on landing better opportunities.
What's your most successful habit as a freelance writer?