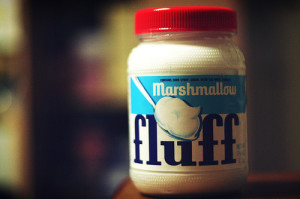 In the realm of bad writing habits, "weasel words" are pretty high up there. These tricky terms are used as a crutch for writers to weasel their way out of making a definitive point. Instead of taking a clear stance on a subject, the writer undermines her statement by qualifying it with one of many culprits, including "might," "could," "very," "surely," "however," "although," or "as much as."
So, why would a smart and creative writer choose to settle for one of these weasel words?
Reason #1: To Purposely Skew the Facts
This is likely the most common reason freelance writers use weasel words. If there's a particular study or data set that could support their argument, they might be inclined to frame it in an ambiguous way to strengthen their case. For instance, you may write that "studies show that our software could increase workplace efficiency by up to 20%." If only one company reports an efficiency increase of 20%, however, this number could be highly misleading.
You don't have to chuck your statistics – simply find a way to frame them that doesn't involve weasel words. For instance, you could write that "one company reported an increase in workplace efficiency of 20%." This is factual, honest, and to the point.
Reason #2: Plausible Deniability 
In some cases, freelance writers might want to hedge their language as a means of protecting themselves from false claims. If a writer definitively claims that something will happen and then the exact opposite occurs, they could lose a significant chunk of credibility. Weasel words are a tempting way to get off the hook. After all, saying something "may" happen is different than saying that it WILL.
This is actually a reasonable use for weasel words, but it does come with one caveat: don't overdo it. If your article or press release is peppered with these sneaky sayings, your readers may get the impression that you have an ulterior motive or that you're misrepresenting yourself. Only use weasel words if you feel it's necessary to protect yourself, but don't abuse them.
Reason #3: Lack of Evidence
And then there's the instances when writers simply don't have the factual evidence to back up their claims. This is perhaps the most pernicious use of weasel words, and over time it can wreak havoc on a freelance writer's career. Simply put: if you don't have the facts to back up your argument, make a different argument or write it as an opinion piece. But whatever you do, don't use this language technique to create false impressions or mislead your readers. More often than not, they'll find out and peg you as dishonest.
Although weasel words are best avoided, there are some instances when it may be necessary to slip a few into your writing. As with any technique, use them sparingly and with good intentions, and you won't come out looking like a shyster.