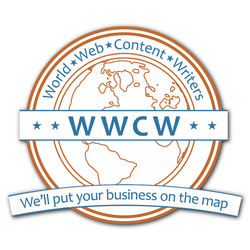 World Web Content Writers specializes in producing high-quality web content, and also provides WordPress installation services. As the importance of content continued to dominate Internet marketing for all types of businesses, the demand for this small company's services grew—and they had a need for more freelance writers who could maintain the professionalism and quality their growing business and reputation required.
The hunt for quality, value, and specialized skills
While professional and prompt content were essential qualities, World Web Content Writers also needed a copywriting solution that could handle high-quality content production for technical subjects, one of the fastest-growing demands from their clients.
The company placed freelance job ads seeking qualified talent and reviewed the applications that flooded in. "We considered and rejected many writers," the company said. "We work only with the best!"
Words By Melissa: A letter-perfect match
Ultimately, World Web Content Writers chose to work with our Cincinnati freelance copywriting business to meet their content production needs. Their criteria included top-notch quality, professionalism, and attractive value—and WBM delivers on all counts.
The company stated that since partnering with us, they've saved both time and money on their freelance writing projects. "Our business revolves around writing, so [WBM's] service is critical," the company said. Words By Melissa consistently delivers prompt, polished content that meets or exceeds expectations, even for niche markets such as technical writing.
In addition, World Web Content Writers has realized increased search engine rankings and traffic through our SEO web content writing services.