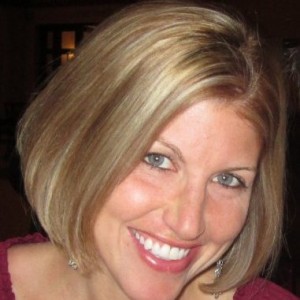 I posted the below story on Elance, a freelance network site where I obtain many of my projects, and I thought I'd share it here as well.
My Success Story
I was torn about giving this post such a — well — self-aggrandizing title, but I felt the need to share what can only be described as the life-changing experience I've had since finding Elance nearly eight months ago.
First, a little background: I'm a 32-year-old mother of three girls (ages 4 years, 2 years, and 3 months). Until this past March, I had a full-time job as an E-Commerce Content Manager with an upscale home decor website. The position paid handsomely and it wasn't bad as far as jobs go, but I was working ridiculously long hours and commuting nearly an hour each way. Time with my kids was minimal, and sanity was dwindling. When I became pregnant with my third child last summer, I knew something had to change, but I had no idea how or when. My husband had a good marketing job, but we weren't in a position to live on just one income. Freelancing had always been an appealing idea, but I had no clue how to go about making it into an economically viable solution.
Thatís where Elance came in.
Last October, my husband casually mentioned that one of his co-worker's wives had found enough work on a website called Elance.com to allow her to leave her full-time job. I logged on to check it out, and within 5 minutes I was hooked. I created a profile and started with a basic membership, bidding on a few projects here and there. I landed my first job within the week (writing a few SEO articles), and a day later landed another one. I continued to bid on projects through November '07, and continued to garner awards. As I began to slowly acquire ratings and feedback, I started to wonder if this could actually work.
A few weeks after joining Elance, I received my first invitation to bid on a project. Wow! I giggle now to think of how giddy that made me. The idea that buyers were actually seeking me out seemed unfathomable. To my surprise and delight, the invitations kept coming. Since then, I've never had to actively seek out a project. Every single one of the Elance projects I've landed has been a result of an invitation sent to me. Many buyers I've met here have turned into long-standing clients with whom I enjoy profitable, professional relationships.
Shortly after my third baby was born, I took a leap of faith and resigned from the job I'd had for more than 5 years. I enlisted the services of a designer to create my website. I began taking on more jobs (too many, at first). I was terrified, and exhilirated. In the four months since I quit my job to freelance full-time, I've netted slightly more each month than I was making at my corporate position.
These days, instead of rushing myself and my children out the door at 7 AM only to sit in gridlock for an hour and then in a stuffy cubicle for another 9 hours, I'm working from my home office, my couch, my kitchen table, or my patio. I'm leisurely taking my kids to and from pre-school, nursing my infant during client calls, and getting dinner ready at a reasonable hour instead of hitting drive-thrus at 8 P.M. Donít get me wrong — there's still stress. Many nights and weekends are spent frantically finishing up projects for looming deadlines, and working in such an unstructured environment definitely has challenges of its own. But overall, I am a more relaxed and happier wife and mother.
For you newbies out there who may be frustrated by slow starts, I'm here to tell you that success IS possible. As long as you have the talent and the commitment, you can make a living at this. A year ago, I never would have believed this could happen. And now I'm doing it.
Anyway, I didnít mean to "toot my own horn", so to speak, but I'm hoping that my story will serve as some level of inspiration for beginners out there who are wearing the same shoes I wore last fall.
Wishing you happy (and profitable) writing,
Melissa