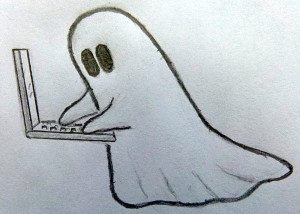 It's easy to decide to start a blog—but not so easy to execute. Many writers or marketers underestimate the work involved. Not only do you have to create a content schedule, but you have to research and generate each individual blog post. This may involve finding pictures, sources, and quotations, or even interviewing industry experts yourself. Add the need to design, market, and manage your blog, and the workload can quickly become overwhelming.
Fortunately, there are other options for those looking to start their own blog, including hiring a ghost blogger to create the articles for you. Ghost bloggers are freelance writers who can research and write blog posts on just about any subject imaginable. Professional ghostwriters are highly devoted to their craft, ensuring that you start your blog off with the right words. Read on for a few of the benefits of hiring a ghost blogger.
Quality Control
It can be tricky to nail the right content and tone for your blog without relevant audience insight. Most ghost bloggers have years of experience writing for blogs, so not only can they target their writing toward your demographic, but they can also incorporate strong headers and quality content that will engage, inform, and captivate your readers. When you hire a trained professional, you can rest assured that the writing will be error-free and tailored to your specifications.
Fresh Eyes
Giving your ghost blogger a set of guidelines to follow is a great way to ensure that your content is consistent and genuine. However, one of the main reasons to use a freelance writer is for the fresh perspective they bring to the page. This writer may look at your core message from a different angle, and propose helpful tips on how you can get the most out of your blog. With experience and analytics backing their opinion, a talented freelance writer will be a valuable tool as you build your audience.
More Free Time
It seems there's never enough hours in the day—but with a freelance ghost blogger in your corner, you'll free up a few. Not only will you receive quality work, but you'll have more time to devote to other interests and initiatives, and to focus on the design and marketing of your blog. With the ghost blogger taking care of the content itself, you'll have the opportunity to read what others are writing about and create a relevant, reader-friendly content calendar for the writer to follow.
Whether you specialize in eCommerce, accounting, or animals, starting a blog is hard work. You have the ideas and inspiration—now hire a ghost blogger to put your vision into words. With quality content and more free time on your hands, you'll be better equipped to build your brand and draw a larger audience — ingredients for a successful blogger.