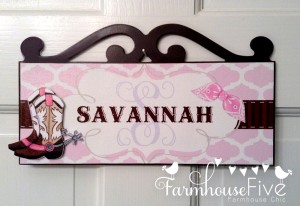 Farmhouse Five offers charming and affordable kids' wall art, home accents, and nursery decor with original artwork. The owner, Therese, had been writing product descriptions and web copy since launching her home-based company 13 years ago, but she wanted more time to focus on her passions: drawing and painting.
Looking for a copywriter who could provide fun, unique descriptions of her custom products, Therese turned to Google and quickly found our Cincinnati copywriting service.
Whimsical copywriting to match adorable products
Therese was impressed by our copywriting samples, and contacted Melissa right away to hire her for web copy and product descriptions. She explained that she was looking for something descriptive and unique, with a fun flair, to help her website exude the same personality as her products for kids.
Therese was thrilled with the results. "Melissa is great at wording and putting together paragraphs that flow well," she said. "She is also great with alliteration. . .my favorite [at] Farmhouse Five!"
Storytelling that sells
After redesigning with the new copy and a fresh layout, Farmhouse Five has a website that "finally flows with wording and photos." The improved web content from Words By Melissa noticeably improved SEO and increased site traffic.
Farmhouse Five's owner says that our copywriting service saves her valuable time. "[It's] so nice not to think about this aspect of the website," she said.