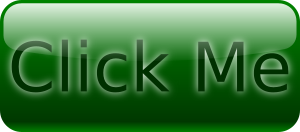 Whether in Google searches, on blogs, or on your Facebook page or Twitter feed, you've seen linked headlines that you practically felt compelled to click on and read more. Most people don't spend a lot of time thinking about why certain headlines attract—but if you understand what makes an article or title intriguing, you can write powerful headlines that readers won't be able to resist.
Here are four strategies for crafting magnetic headlines for your blog, guest posts, and feature articles.
Work in some numbers
Lists, statistics, big figures—numbers are a great way to grab attention. Lists are an especially popular headline format, and list-based posts or articles also encourage commenting and interaction as people share their own opinions of what should or shouldn't get ranked.
Some ideas for number headline formats include:
Top X or Best X… (example: The Top 5 Little-Known Uses for Household Sponges)
X Ways To… (you can substitute other words for "Ways," such as "4 Formulas" in the title of this article)
X [Group] Are… (or do, or have; example: 1.5 Billion People Own Smartphones, or There are 42.5 Million Dog Owners in the U.S.)
Percentages (example: Nearly 10 Percent of Americans Work from Home)
With the Groups and Percentages example, you can add a subhead that ties into your small business blog post or article. For example, if you blog about telecommuting, you might say: "Nearly 10 Percent of Americans Work from Home – Here's How You Can, Too!"
Tie into current events
When something newsworthy happens, there are millions of people looking it up on search engines. Tying your headline to a current event will not only increase visibility, but also garners higher click-throughs and reader engagement.
Holidays are a popular tie-in. Of course, there is Christmas and Valentine's Day, Mother's Day and Father's Day, and all the popular holidays—but those don't happen every day. How about tying into Car Care Month (April) or Pet Appreciation Week (June 1 – 7)? There are plenty of little-known holidays that can make compelling headlines.
You can also tie into breaking news, big sporting events like the Olympics or the Super Bowl, and anything that's making the rounds in the news.
Ask a question
Question headlines encourage readers to empathize with the question, want to know more, or find out the answer. For example, an article in Psychology Today asked, "Do You Close the Bathroom Door Even When You're the Only One Home?"
A popular headline format is to ask a question that most readers will say yes to, but don't want to answer that way. These articles or posts should explain how they can change their answer. Examples include "Are You Paying Too Much for Your Car Insurance?" and "Do You Spend Too Much Time at the Office?"
Make a statement
Headlines that take a stand—for better or worse—attract readers. From the intriguing to the controversial, statement headlines get people interested in what you have to say, and why you'd make such a strong statement. A few examples:
The Best Chocolate Chip Cookie Recipe, Period
Stress Relief in Just Five Minutes a Day
Save Hundreds on Your Monthly Grocery Bill
Of course, with any of these headline formats, it's essential to follow up with compelling, well-written copy that matches the spirit of the title.
Do you spend enough time thinking about your headlines? What are the best or most effective headlines you've ever written?