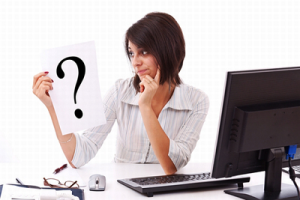 In many respects, freelance writing is a unique industry with abundant career options. But on a basic level, there are two paths your freelance writing career can take: jack of all trades, or niche expert.
Each choice has its advantages and disadvantages. Which path is right for you? The answer depends on your goals, your interests and abilities, and the amount of effort you're willing or able to expend.
Let's take a look at the pros and cons of freelance writing on general topics versus a niche focus, and tips on deciding which path you should take in your freelance career.
General freelance writing: More work, less pay
The generalist path means you'll take freelance writing assignments on just about any topic. You may find yourself writing blog articles about tax and finance one day, and website content for a business consultant the next. You could write about pet care, fashion, tech products, family issues, jewelry, web design, politics, and home improvement, all in the space of a week—and then work on completely different topics the next week.
As a general freelance writer, you'll typically find that there's plenty of work available. The down side is that generalists don't earn big money. In order to make a decent living while writing on general topics, you have to produce at a higher volume.
General freelance writing can be challenging and rewarding, but there are tradeoffs. Aside from the lower pay, much of your work (or all of it) will be written on behalf of your clients—and they'll be credited as the author, not you. This makes it difficult to develop a portfolio, especially considering some clients may not allow you to publicize the work you developed for them.
The key to success as a general freelance writer is to have a well-designed business website with a writing portfolio that showcases your versatile abilities, and to build a reputation as a reliable writer who completes quality assignments on time. Proving your worth can also help you get more work in the form of referrals from existing clients.
If you're a fast writer who enjoys working with many different topics, this may be the career path for you.
Niche freelance writing: More pay, more risk
First, the good news: Freelance writers with specialties can typically command higher rates — sometimes much higher, depending on your niche. As a specialty freelance writer, your goal is to be considered an expert in your field, and therefore worth paying more. When you take assignments, you're usually credited as the author.
The drawbacks? It takes time to build a reputation, there will be less work available (and more competition), and you could become "typecast" as a certain breed of writer.
There are many ways to establish yourself as an expert, but all of them take time. You can build a reputation through writing just in your niche—though you may have to start out with lower-paying jobs until you're established. A professional blog on your topic can help to solidify your expert status. You can also network on social media and make connections in your chosen industry.
For niche freelance writers, available work is limited. You'll also be in competition with other niche writers in your topic, and especially in the beginning, you may end up fighting for every job. As your reputation builds, landing assignments will become easier.
Finally, when you decide on a niche, it's difficult to change topics. For example, you won't be able to command the same high rate for tech articles if you specialize in women's health. If you get burned out on your topic—or if the available work dries up—you'll have to forge an expert reputation in a new topic.
Still, niche freelance writers can enjoy better pay for less work. If you're willing to establish a reputation, you can make a great living writing on niche topics.