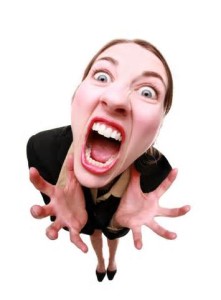 Most freelance writers find that the majority of their clients are great to work with. But just like any other industry, there will always be a few who turn out to be a little more challenging. They may be hard to please, contradictory, overly involved and demanding, or hyper-concerned about results to the point of micro-managing projects.
Regardless of the particulars, dealing with high-maintenance clients can be frustrating for a freelance writer. These tips will help you tackle the occasional but inevitable difficult client, so you can emerge with your professionalism and sanity intact.
The best defense is a good offense
One of the best ways to handle difficult freelance clients is to not work with them in the first place. Of course, it's practically impossible to spot every potential challenge, but a proactive strategy for identifying and avoiding high-maintenance clients can go a long way toward alleviating issues.
Here's how to set up your freelance writing business so you're less likely to pull in difficult clients:
Charge professional rates. Keeping your rates low can be a competitive strategy, but rock-bottom fees tend to attract the type of client you don't really want to work with. Low-budget clients aren't likely to respect your skills as a professional, because they view you as cheap labor—which can actually make them more demanding than high-paying clients. They're also not very invested in a project they're not paying much for.
Allow yourself to say no. Beginning freelance writers often feel they can't afford to turn down any client, even if they know the client is going to be a nightmare to work with. Strive to be in a financial position where you're able to turn down some projects down. This may mean working another part-time job until you're established—but focus on quality over quantity, and build your freelance practice in a way that allows you to be choosy with clients.
Build relationships with regulars. Repeat clients are gold to a freelance writer. The more steady, reliable clients you have, the less you'll need to take on difficult clients. Developing a solid working relationship also benefits your clients, since they don't have to seek out a new freelancer every time they need content.
Despite taking precautions, you'll still end up with the occasional challenging client. Here's what to do when you find yourself in these situations.
Stay in touch
It's a natural instinct to want to avoid contact with a difficult client, but this is exactly the wrong approach. The situation will actually be better if you communicate frequently. High-maintenance clients typically need to feel like their concerns are being addressed, so as long as you're speaking regularly to them about the status of their project, they'll believe you're on top of things—and will be less likely to get frustrated.
Instead of asking what's wrong, ask what's right
A common problem freelance writers have with difficult clients is the "make it better" routine. You turn in a project, and they're not happy with it—but they don't say why. The extent of their feedback is "just make it sound better." When pressed for details, they either can't or won't articulate what they don't like about the content.
In this case, you may be able to get more insight by asking the client what's right about the project. Use open-ended questions to find out what they think would make it sound better, or whether there's a particular way they want something phrased. Listen to the responses and give them exactly what they're asking for.
Request a reference or example
There are many freelance clients who can't articulate the type of piece they want. If you're struggling to understand why they're unsatisfied with a particular project, or if the initial instructions are vague and unclear, ask the client to provide specific examples of the type of writing they envision.
Don't accept a list of business authors or a noncommittal "it's kind of like this, with some of that" here—instead, request links to websites that have a similar tone and style to what the client wants. This can help you pinpoint the issue, even if the client can't.
Stay professional
High-maintenance clients can test even the friendliest and most patient freelance writers. When a client complains endlessly, yells at or berates you, or generally acts in an unprofessional manner, it's tempting to give back what you're getting. But staying professional in the face of less-than-cordial behavior not only helps you manage your stress levels, but can also help to defuse a potentially explosive situation.
Fire the client
This should be a last resort. If you've tried and failed to come up with something the client is happy with, and you've used every trick in the book to figure out what they really want to no avail, then it's time to part ways. Again, keep it professional—simply tell the client that you're obviously not a good match, and you're withdrawing from the project.
How do you handle working with difficult clients?