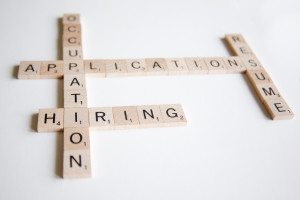 No one likes resumes. Job seekers hate writing them, recruiters and employers hate wading through them—but they're a necessary tool for anyone who's looking to land an interview.
Unfortunately, there is plenty of competition among resume submissions, and you only have a few seconds to get an employer's attention before he or she moves on to the next in the pile. In fact, Forbes reports that recruiters spend about 7 seconds reviewing a resume before they decide whether or not to interview—so they're looking for a reason to reject. Some deal-killers for resumes include:
Typos and grammar mistakes
An unprofessional email address
Irrelevant information
Your resume must be letter-perfect, professional, and exciting before applying for a copywriting job. Use these copywriting tips to polish your resume to a high shine and catch the attention of employers — or consider hiring a freelance writer to wordsmith your draft.
Use structure to cut clutter
If you load your resume with "fun facts" about your interests and hobbies, employers will pass you by. All they want to know is whether you deserve an interview. Streamline your resume with a simple structure: Objective, Summary, Work History/Experience, and Training.
Keep it short and sweet
Concise, punchy resumes are a beautiful thing to employers. You don't have to detail every single job responsibility and accomplishment to get attention—stick to the highlights, and if your job history is less than 10 years, keep it all on a single page.
Don't try to use a tiny font size to cram everything in, either. A one-page resume should be about 700 words.
Weed out weak words
Certain words used on a resume can indicate either low achievement or a lack of experience, and both of those will turn off employers. According to a ZipRecruiter analysis of 3 million resumes, those words are: me, myself, learning, first, hard, chance, and need. If your resume contains these poor word choices, rewrite to remove them.
Pile on power words
On the other hand, ZipRecruiter identified a number of words that make recruiters and employers happy, so use them when you can. These include: development, skill, project, business, professional, experience, knowledge, team, management, and leadership.
Get creative with your summary
Your summary is the first thing employers read, so make it amazing. Come up with a powerful paragraph that leaves out clichés and reveals your achievements, experiences, and ambitions—while tying it all in to how you can do great things for the company.
Drill into details
When listing your experiences and accomplishments, avoid flat phrasing and general statements that read like a job description. Highlight your unique contributions and list the results you achieved, using numbers and percentages whenever possible. Proving your ROI as a candidate is a great way to get noticed.
Proofread backwards
A survey from CareerBuilder found that 58% of resumes have typos in them—one of the easiest reasons for employers to reject you, and one of the easiest to fix. Spending a little extra time proofreading your resume is one of the best investments you can make in your job search.
So, once you (or a skilled freelance resume writer) has transformed your resume into a streamlined, lean and mean interview-landing tool:
Wait a few days before proofreading. If you try to proofread immediately after you've worked on your resume, your eyes will see what you meant to write, instead of what's actually there.
Ask someone else to read over your resume and look for grammar, spelling, and other mistakes or awkward spots.
Read every line backwards, one word at a time, starting from the bottom.
Keep in mind that a resume should not be a dry list of what you've done in your career. Instead, it should be an engaging snapshot of you as a candidate, with an emphasis on why the employer needs to call you right now for an interview.